Today, we are proud to launch the initial version of sourcectl.
What is sourcectl?
sourcectl is a platform to gain deeper insights into your source code repositories and engineering organization. It enables you to take data-driven approach to …
discover projects that have unused potential to grow
detect low hanging fruits to optimize
conclude your community and engineering culture
On top: It is always interesting to look at colorful graphs about things you have passion for 😉.
Who is sourcectl for?
It is primarily built for …
Open Source Maintainer and Contributors who run Open Source Code Repositories
Software Engineering Teams who want to make it easy to follow best practices on their Code Repositories
Engineering Organizations who want to introduce and improve their Inner Source and Engineering Culture
How does sourcectl look like?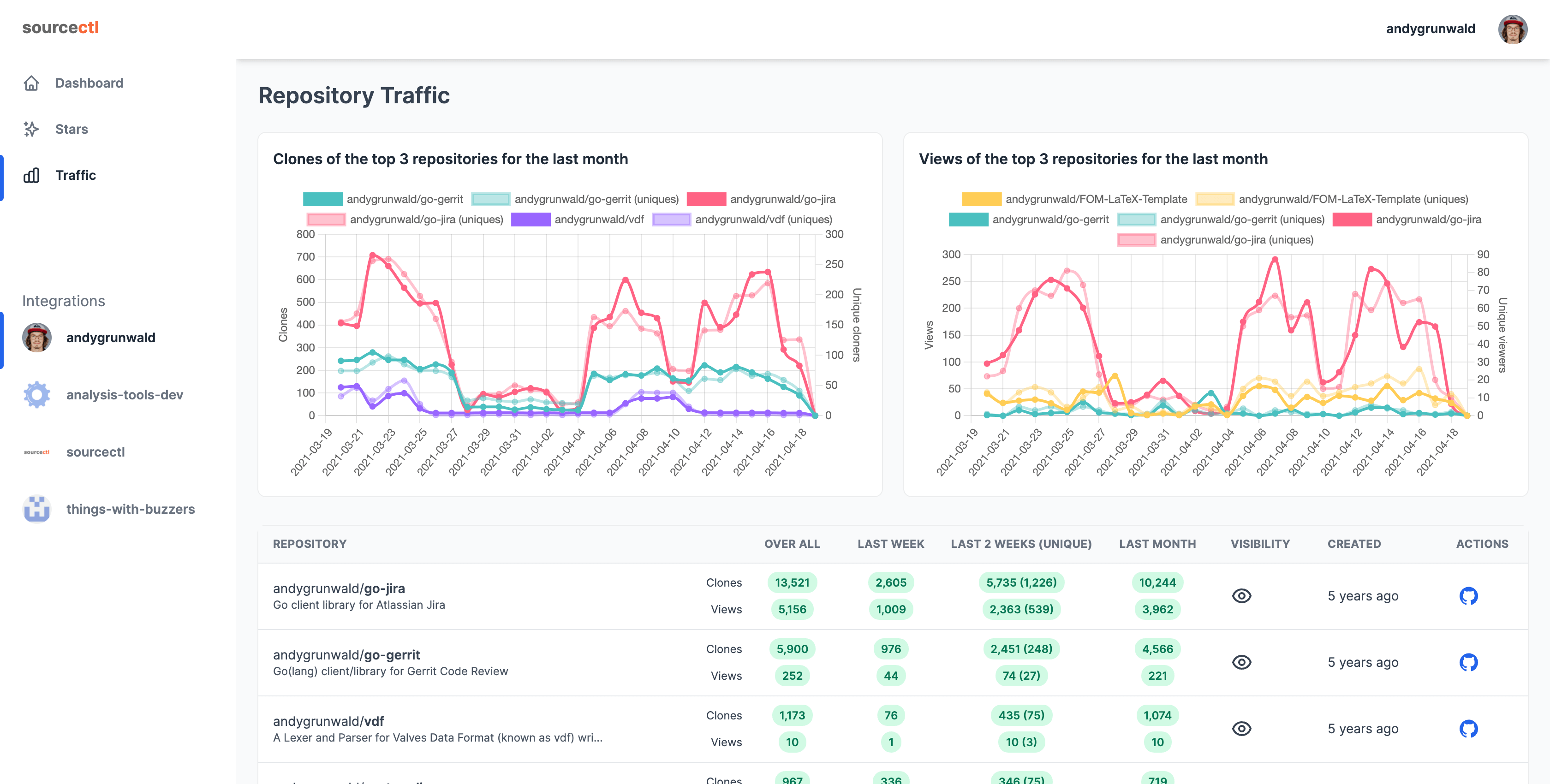 For more insights into our first version, head over to our first Changelog entry "Initial commit".
How to get started with sourcectl?
Head over to app.sourcectl.dev, login, and integrate our app with your projects.
Let us know what you think
We launched early to get early feedback. Head over to sourcectl/feedback to
Or simply 🐦 tweet us to @sourcectl.